Author: Toni Allen | Last update: August 22, 2023
A comprehensive guide to franchising in the cannabis industry.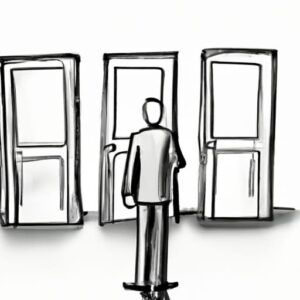 As the cannabis industry continues to grow, franchise opportunities are an increasingly popular option.
Whether you are an experienced business owner or a first-time entrepreneur, franchising can provide a variety of advantages for success.
This article covers the pros and cons of cannabis franchises, the different types of opportunities, and cannabis franchise lists for the USA, Canada, Europe and elsewhere. Plus how to research and evaluate potential brands.
Read on to learn more, or use the table of contents to skip to the information you are looking for.
What kind of cannabis franchise opportunities exist? There are several types of cannabis franchises including dispensaries, cultivation franchises, CBD retail franchises, CBD vending machines, and cannabis cafes.
How much start up capital is required for a dispensary franchise? Broadly, it would cost between $250,000 and $500,000 to open a cannabis store, although actual startup costs could be substantially higher. Before investing, it is crucial to do extensive research on the costs involved and to have a clear idea of the financial resources needed.
For example, the location, size, and the particular rules and licensing requirements in the region it will be located will have a substantial impact on the start-up cost for dispensary franchises.
List of Cannabis & CBD Franchises
Here I've rounded up a list of franchises that currently exist, and update this page regularly as new franchise opportunities become available.
Methodology & Disclaimer: I have no experience or relationship with any of the following franchises, and none of these are paid links or personal recommendations. This list is meant to be a resource for those researching franchise opportunities.
United States Cannabis Franchises
As the number of states legalizing recreational marijuana grows, so do the opportunities for franchising in the industry. Here is a list of franchised cannabis brands:
Unity Rd. Recreational & Medical Dispensary Franchise
Unity Rd paved the way as the first dispensary franchise model in the United States. They have developed an award-winning system that provides resources and processes for operating a compliant and profitable cannabis dispensary.
Unity Rd Franchise Fee: $100,000
Investment Required: $1M – $2.5M
Royalties: 5% + 2% ad fee
Available Territories: Colorado, Massachusetts, Michigan, Nevada, New Jersey, New York, Ohio, Oklahoma, Oregon, Washington, South Dakota
Miracle Leaf Medical Marijuana Franchise
Miracle Leaf Medical Marijuana Clinic offers two types of franchises. One option is to own a single unit and operate a Miracle Leaf store in a designated territory. The other option is an area development franchise, which allows you to secure a larger territory and gradually build multiple Miracle Leaf locations.
Miracle Leaf Franchise Fee: $50,000
Investment Required: $100,000
From the Earth Dispensary Franchise
From the Earth (FTE) is a multi-state dispensary operator that offers a passive ownership option for franchisees. From the Earth Franchise offers high margins and multiple streams of revenue. It has licensed locations in California, Michigan, and Missouri and seeking to expand into more states in 2023.
FTE Franchise Fee: $10,000
Investment Required: $500k – $1m
Eufloria Cannabis & CBD Dispensary Franchise
Eufloria is a cannabis dispensary franchise company in the United States. They offer franchise opportunities for recreational dispensaries and CBD retail stores, and provide support to franchisees in various areas such as legal guidance, marketing tools, and operational support. They also offer support in store design, site selection, and purchasing.
Eufloria Franchise Fee: $65,000 – $90,000
Investment Required: $250,000 – $650,000
Royalties: 5% + 1% advertising fee
CBD Pros USA Retail CBD Franchise
CBD Pros USA offers retail stores for selling hemp-derived CBD products. The franchise system includes support in areas such as design, operations, training, and marketing. The company was founded by experienced CBD store operators who now manage the franchise company and own CBD Pros USA franchises.
CBD Pros USA also offers a THC cultivation and retail division (Dreamz) that is accessible to their franchisees, allowing for a smooth transition into the THC cannabis dispensary model.
Elev8 Cannabis
Elev8 Cannabis currently has locations in Massachusetts and Oregon and are looking to expand into new markets. They have a unique Apprentice to Owner program in which you work for an Elev8 store for two years to learn the business from the ground up, after which they assist you in obtaining finance and starting your own Elev8 franchise.
The Bake Shop Dispensary Franchise
The Bake Shop is a retail franchise that provides support in various areas such as legal and financial services, acquiring permits and licenses, store design and marketing materials, and a capital reserve. They aim to create an inviting and energetic retail experience for customers.
Franny's Farmacy CBD Franchise
Franny's Farmacy – Franny's manages all aspects of their CBD supply chain, including farming, processing, manufacturing, and distribution, in order to maintain consistent quality and availability of their products. This level of control over the supply chain is uncommon in the industry.
Native Harvest Farms Dispensary Franchise
Native Harvest is a group based in Oklahoma that produces high-quality cannabis products. They are committed to using sustainable growing practices, including growing plants in live soil without the use of pesticides or metals. They place a strong emphasis on attention to detail in every step of their growing and production process.
Natural Life CBD, Kratom, Kava Wellness Product Franchise
Natural Life Franchise Corp. is a Florida-based company that offers franchises in the natural wellness products industry, including CBD, kratom, and kava. They use advanced technology and effective franchise management strategies to help their franchisees succeed.
Nug Inc Dispensary Franchise
Nug Inc California-based Nug provides a range of benefits to its franchisees, including support with licensure and store design, product training, point-of-sale and inventory management systems, marketing programs, and professional services support. They offer a retail success formula and training to help franchisees achieve success in their businesses.
Open Dør Dispensaries
Open Dør is an Arizona-based company offering recreational-use retail franchising. Franchise owners can benefit from Open Dør's expertise in real estate site selection, design & construction, training & operations, technology, compliance & regulations, and purchasing power. This support can help franchise owners succeed in their new venture.
Purely CBD Retail Franchise
Purely Natural CBD is a franchise system that specializes in retail CBD oils and products. They have developed a store concept with a modern apothecary feel and high-quality products, and they focus on educating customers and building lasting relationships with them through excellent products, information, and service. The company is experienced in the industry and is looking to expand rapidly nationwide.
SunMed Your CBD Store Franchise
SunMed Your CBD Store – Claims to have a low investment and simple qualification process, and says that it is possible to open a new location and start changing people's lives through the sale of CBD products within 120 days.
Canadian Cannabis Franchises
The cannabis dispensary industry in Canada is an exciting and rapidly growing area with many opportunities for those interested in entering the market.
Spiritleaf Dispensary Franchise
Spiritleaf is a Canadian company that operates multiple corporate locations and offers franchise opportunities to local entrepreneurs. The company's goal is to be the most knowledgeable and trusted source of recreational cannabis in Canada. It aims to provide a premium consumer experience in a welcoming and comfortable environment.
Spiritleaf Franchise Fee: $25,000
Investment Required: $400,000 – $600,000
Royalties: 5%
Available Territories: AB, MB, ON, SK
Number of Franchises: 83
Sessions Cannabis Franchise
With over 40 stores and counting, Sessions Cannabis is the largest and fastest-growing cannabis retailer in Ontario. They provide support with licensing, real estate, and all aspects in running a successful business.
Uncle Sam's Cannabis Dispensary Franchise
Uncle Sam's Cannabis is a Canadian company that offers dispensary franchises in the cannabis industry. They provide support to franchisees in various areas such as store design, training, and sourcing product and aims to help franchisees succeed through their proven business model and dedicated support team.
Fast Leaf Inc – Micro Grow Franchise
Fast-Leaf is a unique Canadian micro-grow franchise company that offers lucrative and profitable franchise opportunities. They provide full training for cannabis growing, including planting and packing, as well as ongoing support from a qualified technologist. Fast-Leaf aims to help their franchisees succeed in the cannabis industry.
Modern Day Dispensary Franchise
Modern Day Cannabis is a well-known brand in Canada that is open to new franchises. The company offers support to its franchisees in various areas such as marketing, leasing, banking, and obtaining licenses. They aim to provide the best practices for running a successful cannabis business.
European & other International Cannabis Franchises
There aren't as many franchise opportunities available outside of North America, but there are a few solid companies offering CBD and Cannabis Café franchises:
Cannabis Store Amsterdam Cannabis Café Franchise
With many locations across Europe, Cannabis Store Amsterdam offers cannabis café franchises, which it describes as a fast and low-cost way to start a profitable business. Cannabis Store Amsterdam compares its franchise structure to that of international brands like Hard Rock Café and Starbucks, with personalized products and a range of food and beverage items that are tailored to the cannabis market.
SunMed Your CBD Store UK Franchise
SunMed Your CBD Store – Offers a simple qualification process, and says that it is possible to open a new location within 120 days.
Milagro CBD Franchise & Reseller Opportunities
Milagro CBD – Worldwide CBD brand with retail shops in Europe, Africa, North America and beyond. Offers a range of franchise and turnkey opportunities from agricultural, wholesale, to kiosks and storefronts.
Pros and Cons of Franchising in the Cannabis Industry
Franchising can offer a number of benefits for those looking to enter the cannabis industry.
Legal and Regulatory Assistance: Dispensaries can entail a lot of red tape. Franchising can help with their previous experience to take a lot of the pain of navigating the federal and local regulations.
Leverage an Established Brand: One of the main benefits of franchising is the ability to leverage an established brand. By purchasing a franchise, you can take advantage of the reputation and credibility that the franchisor has built, which can help you attract customers and establish your business more quickly.
Access to Training and Support: Franchising also provides access to training and support from the franchisor, which can be especially helpful for those who are new to the cannabis industry. This can include training on how to run a dispensary, marketing and sales support, and access to proprietary systems and processes.
Reduce the Risk of Failure: Finally, franchising can help reduce the risk of failure for those who are entering the cannabis industry. By purchasing a franchise, you can benefit from the franchisor's expertise and experience, which can increase your chances of success.
That said, there are also downsides to buying a franchise:
Cost: Franchises can be expensive to get started, as you typically have to pay an upfront franchise fee as well as ongoing royalties.
Limited control: As a franchisee, you are bound by the rules and guidelines set by the franchisor. This can limit your ability to make decisions about how you run your business and may restrict your creativity and independence.
Limited territory: Many franchises operate within a specific geographic territory. This can limit your potential customer base and may prevent you from expanding your business beyond a certain point.
Brand reputation: As a franchisee, you are representing the brand of the franchisor. If the franchise has a poor reputation, it can be difficult to attract customers and build a successful business.
Overall, the pros and cons of buying a franchise versus starting an independent business will depend on your individual circumstances, including your financial resources, entrepreneurial experience, and business goals. It's important to carefully weigh the potential benefits and drawbacks before making a decision.
How to Research a Potential Franchise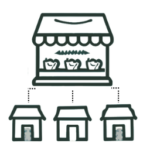 The options for franchising can be overwhelming. All franchisees present themselves positively in marketing materials, and brokers earn commissions rather than seeking your success. Therefore, how can you determine which franchise suits you best? Consider these crucial points:
1. Consider the company's background, finances, and FDD: When evaluating a potential franchise opportunity, it's crucial to investigate the franchisor's history, including any court cases or bankruptcy filings.
To understand how the firm is financially operated, it is also crucial to review the company's financial accounts. The franchise disclosure documents (FDD) will include information about the company's background, any legal actions, bankruptcy filings, fees and costs, trademarks, restrictions, pre-opening and on-going obligations.
2. Understand the required investment, royalties, and other fees: When evaluating a franchise, it is important to recognize the level of investment required to progress.
It is also vital to research the royalties that will be paid to the franchisor, as these fees will influence profitability. This is also included in the FDD.
3. Examine the prospective company's present franchisees. Contact current franchisees and solicit their feedback. Contact information can be found through web searches, LinkedIn, or the cannabis licensing commission for the state in which they operate.
4. Understand the operating model & restrictions: Franchises are often appealing due to the 'turnkey' business model that has proven to be successful. When considering a brand, it is important to understand the model and the restrictions it may place on one's ability to be creative in running the business.
For example, a cannabis dispensary franchise might require specific software & POS systems, restrict advertising methods, and sometimes restrict the owner from being involved in other businesses.
5. Evaluate the training, support, and expertise offered: Franchisors often provide training and support to franchisees on various topics such as hiring, training of staff, and marketing. For cannabis businesses, support with licensing & regulations specific to your location is a key factor to consider.
7. Develop an exit strategy: Although it may seem odd to consider an exit strategy before investing, it is important to have a plan in place in case unexpected circumstances arise. Before committing to owning a franchise, consider what will happen if you need sell or transfer the business and whether the franchisor has any restrictions on exits.
FAQs
Which states have only legalized medical marijuana?
Alabama, Arkansas, Florida, Hawaii, Oklahoma, Pennsylvania, South Dakota, Texas (very limited) Utah, and West Virginia. In these states, your only options are CBD franchises or medical dispensaries. Some companies like CBD Pros USA and Unity Rd offer potential franchisees the ability to start a CBD or medical dispensaries with an option to transition into a full recreational dispensary when marijuana is legalized in those states.
Which states have the strictest marijuana laws?
The strictest marijuana laws can be found in states like Idaho, South Dakota, Kansas, and Nebraska, where possession of any amount of marijuana is a criminal offense and can lead to jail time. Possession of small amounts of marijuana can lead to fines and jail time in other states, such as Alabama, Georgia, and Mississippi. In these states, the only option for franchising is with CBD-only stores.
Which states will start allowing dispensaries to open in 2023 & 2024?
Connecticut, Maryland, and New York are some of the latest states to legalize adult use and are slated to start granting dispensary licenses in 2023. Virginia isn't expected to have it's first recreational dispensary until 2024.
What is a semi-absentee franchise?
A semi-absentee (aka passive) franchise is a business model in which the franchisee, or owner, is not obliged to be actively involved in the business's day-to-day operations. Instead, the owner may choose a manager or team to handle day-to-day responsibilities, while remaining involved in decision-making and oversight. This model allows the franchisee to have a more passive role in the business while yet having some control and influence.
Semi-absentee franchises may be a suitable alternative for people who wish to own a business but don't have the time or inclination to be significantly involved in day-to-day operations.
What are some of the challenges unique to cannabis franchising?
One of the main challenges of franchising in this industry is the regulatory environment. Cannabis is still illegal at the federal level, which can create complications for franchisees in terms of licensing, financing, and other regulatory issues. It is important for potential franchisees to thoroughly research and understand the regulatory environment in their state before committing to a franchise.
In addition, access to traditional financing options may be limited for cannabis franchisees due to the federal prohibition of cannabis. This can make it more difficult to secure the financing needed to purchase a franchise or to fund ongoing operations.
Conclusion
Franchising in the cannabis industry offers a number of benefits, including the ability to leverage an established brand, access to training and support, and reduced risk of failure. However, it's important to be aware of the challenges, most importantly regulatory issues, franchise fees, and limited access to traditional financing options.
By following all regulations and guidelines, building strong relationships with customers and suppliers, and staying up-to-date on industry trends, cannabis franchisees can increase their chances of success.