With so many CBD affiliate programs available right now, it can be difficult to figure out which advertisers are legitimate and can convert your traffic into sales.
Over the past 5+ years, I've been experimenting with dozens of the largest CBD brands and affiliate networks. Here are my findings, I hope it saves you some time.
First, I review the top performing programs in my own experience, but I also discuss more programs below that might be a better fit for you and your audience.
Last update: Feb 1, 2023
Best CBD Affiliate Programs
This list focuses exclusively on CBD & hemp affiliate programs, and how & where to sign up. I regularly update this page with new offers and updates on how these programs perform, including which products convert well.
Methodology: I've ordered these from based on my own experience promoting these programs with the most recommended at the top, and the newer unknown programs at the bottom:
1. Avid Hemp Affiliate & Wholesale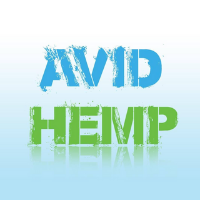 Avid Hemp – Nice collection of products including CBD Vape Juice, oils, extracts, tinctures and gummies. Also, one of the few places I've seen promoting Keto CBD oil. They've been around for a few years, and that is a long time in the CBD world.
Pays 30% commission on sales, offers datafeeds & other tools for affiliates. Ships to US, UK and Canada. I've been making two-tier sales from them. Avid Hemp's program is managed via Shareasale.
2. Diamond CBD Affiliate Program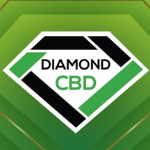 Diamond CBD – features CBD brands with nice landing pages including Delta 8 and Chill brand of gummy candies and oils. Also runs CBD Mall.
Pays 30% commission with 90 day cookies. You'll find them on multiple networks, but I prefer using ShareaSale for the advanced tools likes datafeeds.
3. Direct CBD (Martha Stewart CBD)
Yes, there is a Martha Stewart brand of CBD gummies and oils.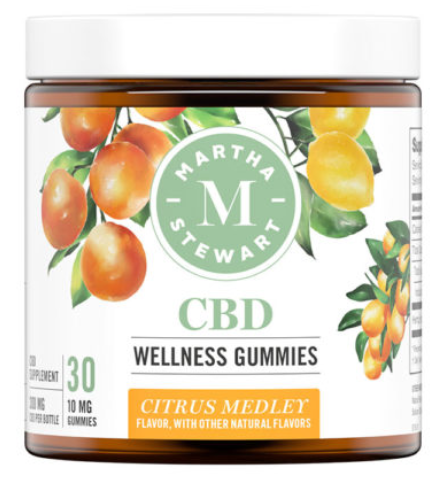 Direct CBD is the distribution partner for the Martha Stewart line of "wellness" CBD products, along with other big brands like Charlotte's Web. You can find Direct CBD Online on the CJ.com or Shareasale affiliate networks.
Celebrity brands are great at catching attention in a saturated market like CBD wellness products.
4. Extract Labs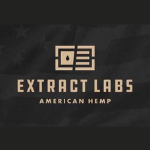 Extract Labs – Well-converting brand of CBD products, including hard to find isolate powders. This is one of my favorite CBD brands for a few reasons: a well designed website and user-experience combined with smart product line-up = great affiliate partner for your qualified US traffic.
You'll find Extract Labs affiliate program on the Impact.com platform.
5. HealthWorx CBD Affiliate Program
HealthWorx CBD – Colorado, USA-made brand of organic hemp oil and tincture products. Pays a generous 40% commissions on referrals. Managed on Impact. HealthWorx has been converting well lately, and I plan on featuring them in more spots to test.
6. CBDistillery™ Affiliate Program
CBDistillery – CBDistillery™ Solid brand that has been around for years. Pays 15%-35%, offers 120+ item product catalog (datafeed). US and UK. You can find theCBDistillery.com's affiliate program on both Impact and RevOffers.
7. cbdMD Affiliate Program
cbdMD is a well-established online brand of THC-free, gluten-free, vegan, and non-GMO CBD oil products for people and pets. Offers 20% commission on sales with 90-day cookies. You'll find them on Impact.
Other Programs Worth Checking Out
The previous list features brands that I have direct experience with, however there are other programs that might work better for your audience. Here are the most promising one's I have researched.
Fab CBD Affiliate Program
Fab CBD – Strong CBD brand with good management. Offers oil, gummies and topicals. Pays 40% with 60 day cookies and custom coupons available. Managed on the Shareasale network.
Plain Jane Affiliate Program
Plain Jane – Offers a variety of CBD, CBN, CBG and other cannabinoid products including flower, pre-rolls, gummies, oil and more. Pays 15% on sales, 45-day cookies, and managed through Shareasale.
Pure CBD Now Affiliate Program
Pure CBD Now – CBD and other cannabinoid gummies, topicals, carts, and beyond. Pays 15% commissions with 30-Day cookies. Datafeed available with 2000 products managed via Shareasale.
D8 Super Store Affiliate Program
D8 Super Store – Large variety of CBD, CBN, Delta-8, HHC, and other cannabinoid-based gummies, vapes, distillates, concentrates, flower, and beyond. Pays 30% commissions and 90-day cookie. 200 products in their datafeed, managed via Shareasale.
Nama Vegan CBD Affiliate Program
Nama CBD – Strong, unique brand of vegan CBD, CBN, & Delta-9 edibles. Gluten-free with natural flavors. Pays 12% with 30 day cookies and available via Shareasale.
CBD Dog Health Affiliate Program
CBD Dog Health – CBD dog treats, tinctures & salves. Pays 10% commission. 60 day cookie. Managed via Shareasale. Nice landing pages. Wholesale and bulk pricing available.
Chongs CBD Brands
Chong's gummies & oil are one of the most well-known celebrity CBD brands with lots of media coverage.
Tommy Chong's CBD gummies are sometimes available under the Diamond CBD affiliate program, which was managed on Shareasale, and also through Chong's Choice CBD via the CBDAffs affiliate network.
Jaxon CBD Flower Affiliate Program
Jaxon CBD specializes in organic hemp flower (buds), pre-rolls and wholesale. Affiliate Commission: 15% Cookie Window: 30 Days
Nutra Pure LLC CBD Affiliate Program
Nutra Pure CBD – Offers multiple CBD brands including: CBDPure, CBD Pets, and Swift CBD under one affiliate platform.
Pays 40% commission on sales, and also offer 5% on sub-affiliate referred sales. I can confirm this company does pay — I have received multiple *small* checks for 2nd tier commissions. Worth a look.
NotPot CBD Supplements Affiliate Program
NotPot CBD Gummies – Vegan CBD gummy supplements, managed through Shareasale.
Kush Queen Affiliate Program
Kush Queen – Source of CBD lube and other topicals, bath bombs, ingestible, and beyond. Pays 20% commission, 30 day cookies, managed on CJ.
Savage CBD Affiliate Program
Savage CBD – CBD gummies, edibles, oils, lotions, cartridges and other vaping accessories. Program managed through refersion platform.
Pays 35% for affiliate sales with 90 day cookies. Custom coupon's available. Coupon code THC15 for 15% off. However, I've never made any commissions from Savage CBD.
UK & Europe CBD Affiliates Programs
There are far fewer options for CBD affiliate programs that ship CBD & hemp-derived products to Europe, but the list is growing.
Tonic Vault UK CBD Affiliate Programme
Tonic Vault – One of the UK's top suppliers for all products CBD related. Offers a full range from hemp flowers, oils, drinks, edibles and much more. Pays 10% commission, 30-day cookies, over 1500 products in datafeed and managed on Shareasale. Ships Worldwide.
The Real CBD Affiliate and Dropshipping
The Real CBD – Family-owned business offering CBD oils, supplements, skincare, pet products and more. Pays 25% commission. Managed in-house. Offers deep-linking.
Ships to UK & Europe. Additionally, their dropshipping service available with service to Europe, the UK, Canada, Mexico and The United States.
CBDfx UK Affiliate Programme
CBDfx UK – Offering full-spectrum, broad-spectrum, and isolate CBD products including. CBD topicals, tinctures, edibles: drinks, capsules, gummies. Pays 25.00% CPA on sales. Program managed on RevOffers.
Ships to: Austria, Belgium, Denmark, Finland, Germany, Netherlands, Norway, Sweden, Switzerland, United Kingdom, and the United States.
Canzon Europe CBD Affiliate Program
Canzon – European supplier of CBD oil, balms, and other CBD-based cosmetics. Unlike many US companies, Canzon ships to most places in Europe & has multi-lingual support.
Ships to: Austria, Belgium, Bulgaria, Croatia, Cyprus, Czech Republic, Denmark, Estonia, Finland, France, Germany, Greece, Hungary, Ireland, Italy, Latvia, Liechtenstein, Lithuania, Luxembourg, Malta, Monaco, Netherlands, Poland, Portugal, Romania, Slovenia, Spain, Sweden, Switzerland, and the United Kingdom.
You can find Canzon on the Impact platform.
Other International CBD Affiliates
In addition, check out these CBD brands that ship to UK and/or Europe:
Wholesale CBD Affiliate Programs
Extract Labs – Bulk CBD & CBD Isolate powders. Affiliate program managed on Impact.com and RevOffers.
Tiger One.eu – Wholesale CBD oil, hemp seed, testing kits and other cannabis merchandise. European-based, with almost worldwide shipping. In-house affiliate program. I've not had much luck with them so far.
See my full list of Wholesale CBD Suppliers and CBD Dropshippers.
It's worth looking at the main affiliate networks, too…
Affiliate Networks with CBD Brands
Affiliate networks serve as a platform between advertisers (merchants) & affiliates (marketers). The best networks vet advertisers and provide advanced tools like datafeeds, deep linking, pixels, coupons and promo codes.
Shareasale.com Affiliate Network
Shareasale – Many CBD merchants and thousands of CBD affiliate products in one place including the top celebrity CBD brands. I've been an affiliate partner on Shareasale for over a decade, and they are my top recommendation to find legitimate CBD affiliate programs.
CannAffiliate Network
CannAffiliate – Niche affiliate network catering to CBD merchants & other cannabis products and services. Their tools are very limited to basic linking, but still worth a look as they have some unique offers. I was originally skeptical, but recently recieved my first payment for referral sales. Worth checking out.
Impact Partnership Cloud
Impact.com – Formerly Impact Radius has a rapidly growing database of CBD merchants including international CBD brands like Healthworx CBD, Peacock CBD, Canzon and dozens more. Impact has advanced affiliate tools like promo codes and product catalogs.
They also have merchants with CBD subscription boxes and cannabis delivery services. It seems that after Shareasale, Impact probably has the most variety of cannabis-ancillary brands (including CBD and minor cannabinoids).
CJ Affiliate Network
CJ.com – One of the oldest and largest affiliate networks has a few dozen CBD merchants including JustCBD and Direct CBD.
CBDAffs Affiliate Network
CBDAffs – Unique affiliate network focused solely on CBD brands. They have a surprisingly large amount of offers including a few big names like Chong's CBD. I am new to this network, so will report when I have more info.
More Cannabis Affiliate Marketing Resources
New: Best CBD Affiliates with Datafeeds – These affiliate offer datafeeds exports of their product databases that allow for import into your website.
Looking for general cannabis affiliate programs for products like seed, grow supplies, headshop and cannabis novelties? Check full list of cannabis-related affiliate programs, Amazon associate alternatives and vape affiliate programs.
I've also maintain a list of affiliate SEO tools and other software & services. If you are interested in advertising your cannabis-related business, also see my guide to cannabis & CBD advertising.
Cannabis Business Owner or Publisher?
Join our Newsletter!
Subscribe to our Cannabis B2B Newsletter below and never miss the latest news & tools to help your grow & promote your business or cannabis-related website.
CBD Affiliate FAQ
Which is the best CBD affiliate program?
Whichever program's products fits your audience & helps you be successful as a marketer.
Below are my top choices for CBD affiliate programs & networks. I've based these recommendation on my own experience of who pays, has a good interface, tools like link generators, coupons and other tools that help site owners & marketers better promote their brand(s).
Avid Hemp – CBD Oils, gummies & extracts plus many unique product offerings including high-potency, full spectrum CBD Vape Juice and Keto CBD oil. Many helpful affiliate tools like datafeeds & deep links generators.

Diamond CBD – features well-converting CBD brands with nice landing pages for oils, concentrates, edibles and beyond – including Delta 8.

Shareasale – Large affiliate network, featuring 100s of CBD brands across dozens of merchants. I've worked with them for 10+ years. They pay like clockwork.

I recommend Shareasale as a good starting point for those new to affiliate marketing (or as my first choice for an alternative to Amazon Affiliates). In fact, to access the Diamond CBD and Avid Hemp affiliate programs you'll need an account at Shareasale — where those programs are managed.
How to become an CBD affiliate?
First, you need to learn about and become an affiliate in general. Affiliate marketing is broad term for referring others to products you do not directly sell yourself. You'll need some sort platform to promote other's products, for most affiliates this is done by websites. Though — social media, podcasting and other possibilities exist.
Once you have an audience, you'll need to find merchants to team up with as an affiliate. The list on this page is a good start, but you might want to look at networks first, as they give you access to many brands in one centralized interface.
How to avoid CBD affiliate scams?
Be cautious with new businesses, especially those with in-house affiliate programs. There are many companies who create affiliate programs with no intention of ever paying their affiliates. If you stick with trusted affiliate networks (like Shareasale, CJ, Impact) that validate and require deposits, you'll avoid the majority of scam affiliates.
How big is the CBD consumer market?
Retail sales in the USA surpassed 5 billion dollars in 2021, compared to 1 billion dollars in 2019, and some are forecasting that number to increase 10-fold to over 10 billion by 2024.
According to a Consumer Reports survey of 4000 people:
40% of 18-29 year olds,
32% of 30-44 year olds ,
and 23% of 45-59 year olds … have tried CBD products.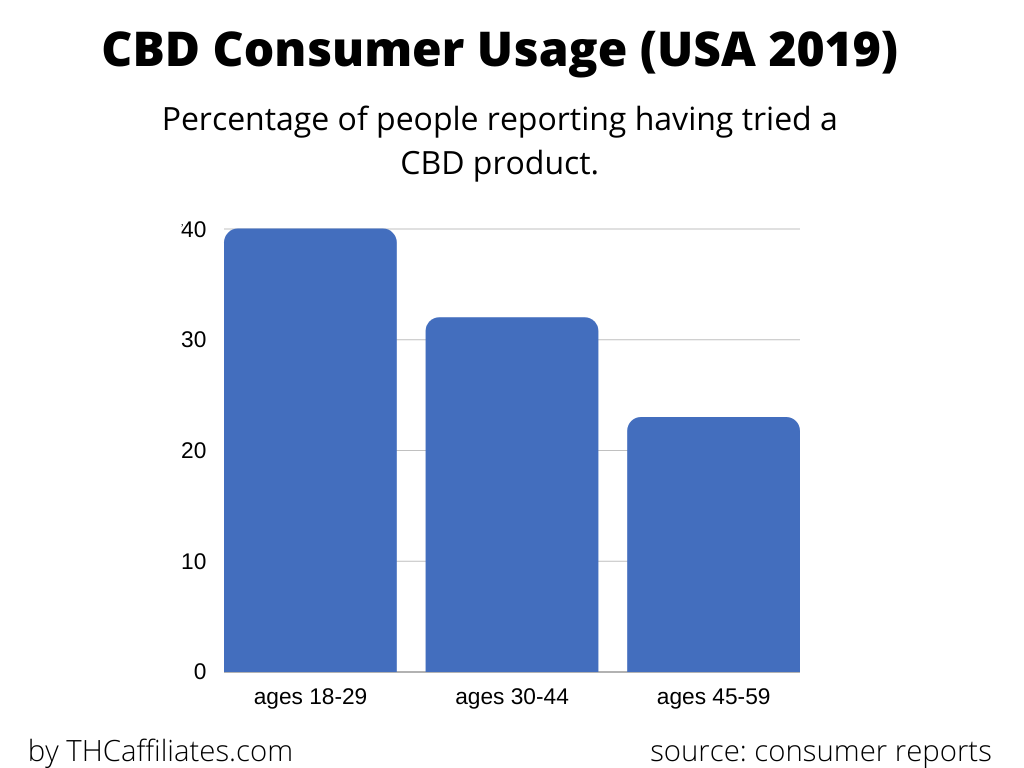 Have a Suggestion? Am I missing an important CBD or hemp affiliate program? Please comment below or contact me @thcaffiliates to let me know.