Author: Toni Allen | Last update: July 24, 2023
If your audience is involved or interested in the production of cannabis then partnering with merchants offering seeds & grow supplies as an affiliate can be a great way to monetize your work.
This page covers all of the online stores with affiliate programs that offer grow tents, rooms and kits, hydroponics, lighting equipment, seeds, harvesting supplies and anything else for growing & processing marijuana.
Continue reading, or use the table of contents to jump to the section you are looking for:
Methodology and Disclaimer: Most of the links on this page are affiliate links, meaning if you make a purchase I receive a commission. I've ordered these by programs that are established and have converted well for me first, with lesser-known programs further down the list.
Seed Affiliate Programs
Ilovegrowingmarijuana.com (ILGM) – This is the best performing seed affiliate program in my experience. Offers premium feminized, auto-flowering, hemp seed and more. Their great online reputation, organized website, and deep-linking makes for a well-converting program for affiliates. Ships to USA, UK, Australia & New Zealand.
Cropkingseeds.com – Seed company with pre-fem-auto and dwarf varieties. Originally a Canadian company, they now also have a US-based division. Pays 20% commission, managed on Green Affiliates platform. Years ago, I did very well promoting this program on one of my cannabis-growing websites, but haven't had the same luck in recent years.
Herbies Head Shop – Over 1500 strains of seeds including hard-to-find genetics, with worldwide shipping. Popular strains include Café Racer, Tutankhamon, Hulkberry, and The Incredible Bulk. Also has a nice collection of "cheap seeds". Pays 10-25% commission & offers two-tier commissions.
Smoke Cartel – Giant online headshop that offers just about everything including a very good selection of seeds from Barney's and Green House Seeds. Affiliate program hosted on multiple networks including Shareasale.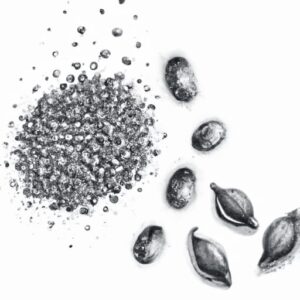 Beaver Seeds – Well-respected seed bank offering auto-fem, high CBD, and all the favorites like gelato, white amnesia, black widow and many others. Ships to the US & Canada. Pays 20% commissions & managed on Green Affiliates.
Cannabis-seeds-store.co.uk (The Vault) – Seed bank featuring a huge range of breeders. Bitcoin accepted. Worldwide shipping. Pays 10% commission. Unfortunately, I've yet to make any commissions.
Seedsman.com – Seeds, CBD and Wholesale / B2B. Multiple sites under one affiliate program. Although I have over 50 sub-affiliates, only 2 of them have ever made sales (and not enough for me to collect the minimum payout yet).
How to Find More Seed Bank Affiliate Programs? Green Affiliates seems to have the most cannabis seed affiliate programs. Bookmark this page and check back as I update with new programs as I find them.
Growing Supply Affiliate Programs
Many people are starting to grow their own marijuana at home, making grow kits and supplies a nice niche to promote. Here's a list of the biggest and best affiliate programs from online stores offering cannabis grow supplies like tents, lighting, nutrients and more.
The Bud Grower – Offers affordable complete home growing solutions. Their grow kits include high-quality components, video instructions, and award-winning customer service. Well-managed affiliate program. Referrals pay 10% commissions with 30-day cookies. Small datafeed available. Via Shareasale.
Green Goddess Supply – Armoire systems and home grow tents with concierge service available for those who need support. Pays 10-18% commissions with 60-day cookies and over 100 products available on their datafeed managed on Shareasale.
Mycology Supply – Sells the supplies needed to cultivate all strains of mushrooms like grow kits, cultures, lab equipment and more. Pays 5% commission with 45 day cookies and managed on Shareasale.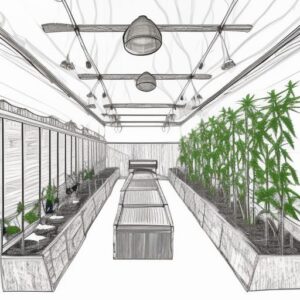 SuperCloset – Affiliate program that gives access to multiple brands including Gorilla Grow Tents, Kind LED Grow Lights, and Lotus Nutrients. Pays 5% commission, 60 day cookies and has a datafeed available through Shareasale.
APotforPot.com – Micro-grow kits with everything included for under $100. Good product for absolute beginner growers. Pays 15% commission with a 90-day cookie. Managed in-house on the affiliately platform.
HydroPros – Grow supply shop with tents, lights, pumps, nutrients and just about anything else a home or micro-grower could need. Ships to the US & Canada. Pays 5% commission and can be found on the GreenAffiliates network.
GrowAce – Grow lights, grow tents, climate control products, hydroponics, and nutrients, from leading brands like Yield Lab, Advance Spectrum Max, King COB, Oxygen Pot Systems, Kind LED and more10% Commission with 30 day cookies. Program runs independently on the refersion platform.
Hey Abby – High-tech automated grow boxes. Pays 10% and managed on Shareasale. I've had no experience with them, but have heard good things about their product and affiliate program.
How to Find More Grow Affiliate Programs? The networks with the most grow affiliate programs are Shareasale & Green Affiliates, so start your search with those networks.
Packaging & Processing Affiliate Programs
Post-harvesting, processing, and packaging supplies for growers.
MJ Wholesale – Huge selection of commercial processing & packaging supplies. Including preroll machines, state-compliant labels, packaging, scales, trimmers, sorters and just about anything else for large or micro-growers. Pays 10% commission, managed on Cannaffiliate network.
DSH Hub – Though mostly a wholesale headshop, they also offer a unique collection of cannabis packaging & flower bags for growers worth checking out. Pays 15% with 120-day cookies and a large datafeed available on Shareasale.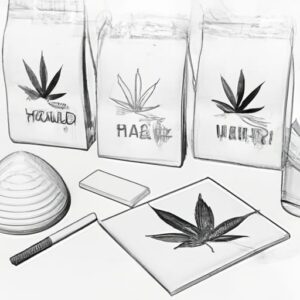 GrowAce – Storage and containers for growers, including vacuum sealers and bags, drying desiccant packs, bake bags, dry and mighty bags in retail and wholesale quantities. US based, ships internationally.
Mylar Shop UK – Mylar bags and oxygen absorbers for growers & processors with speedy shipping within the UK and also ships to Europe, Canada, USA, Australia and many other countries.
DisoSupply – Custom retail packaging for marijuana jars, mylar bags, cans, tubes, cones and more. Ships globally.
Other Cannabis Affiliate Programs
We've also put together a few other lists and reviews of affiliate programs that you might find helpful for your audience: