I've been looking at different ways cannabis-related websites can gain traffic, both for my own sites — and a resource to my readers. I have very little experience working with display advertising (my background is in affiliate marketing)– and haven't tried anything beyond using Taboola for A/B testing content on client websites. Though, I have lots of experience with Adwords.

Mantis is currently "the option" for cannabis display native-style advertising. They claim over 250 publishers including big names like DopeMagazine and Merry Jane. Advertisers include Smoke Cartel and Nugsmasher. For non-sleazy native ads, they seem to be the best option for cannabis advertisers.
Mantis Ad Base Cost
The minimum basic deposit you'll need for Mantis is $500 USD to start. $250 being the minimum ad spend, plus the 100% service fee charged by Mantis.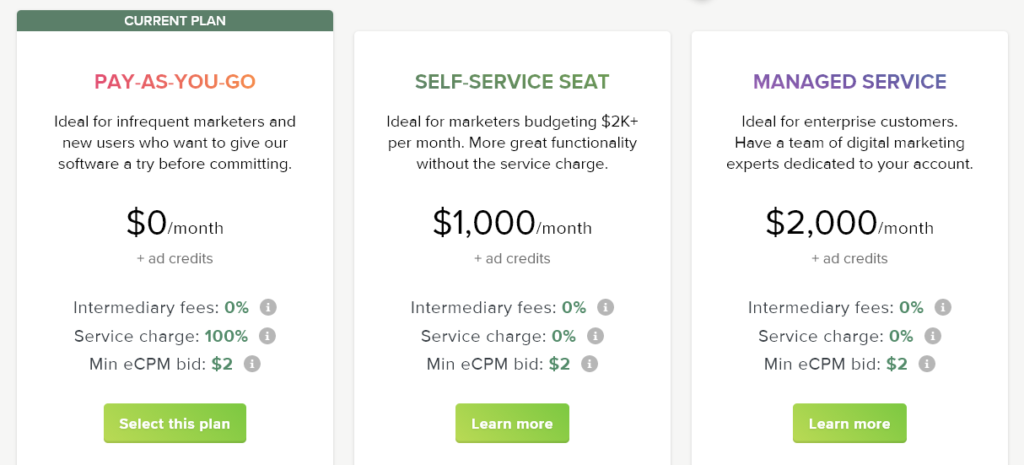 So, that means — $250 for traffic, $250 for the ad network service charge. It's a bit hard to swallow for a smaller websites that don't actually sell anything… But, I think it is one of the best options for native ads, and want to give it a try.
Hopefully, I can make enough ad revenue from this content to justify the expense. Though, ideally — the traffic from Mantis will be an engaged audience & justifiable in itself.
Let's find out!
Here is my guide to Mantis, and my diary of experience using their platform to promote this website.
Getting Started at Mantis
Sign-up. No issues. Signing up was a breeze, and the platform walks you through account set-up, step by step:

I was able to connect Google Analytics with no issues using their wizard. If you don't have Google Analytics or an alternative running, you are missing out of key metrics.
Creating a Campaign
Now that I've given my soul + $500, I am going to create my first campaign.
ps: Advertisers with bigger budgets ($2k/mo+) can save money by buying an upgraded "seat".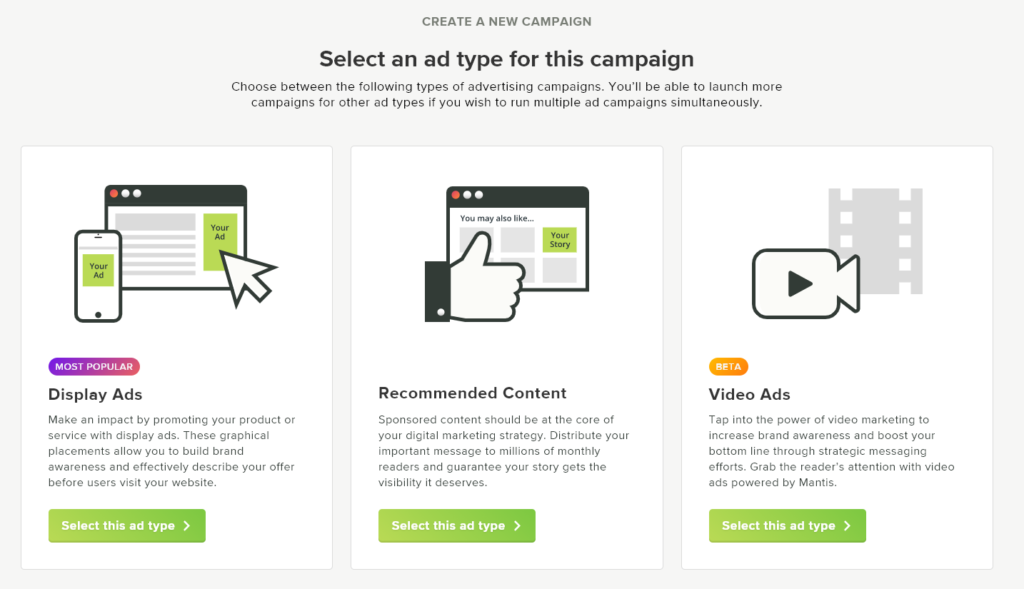 I'm not a fan of banner ads or pop-ups, and I'm not sure my content would really work well for that type of ad. Instead, I'm using their self-serve display advertising. (Mantis call it DSP) — specifically I am creating a campaign for their native display ads service called "recommended content".
These native ads blend into content on publisher websites in the form of "recommend links" or "You may also like…". For example, here's a screenshot with Mantis DSP native ads showing: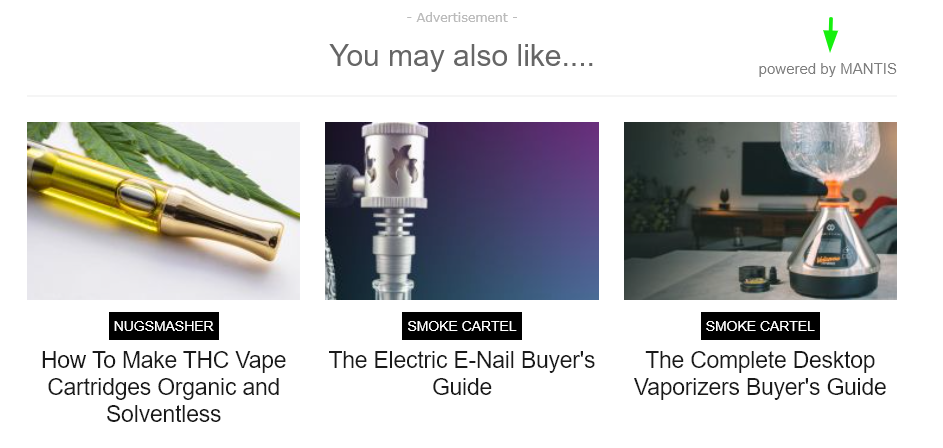 As you can see, these ads "blend" into website content, and look relatively clean compared to flashy banner ads.
Mantis guidelines for native ads:
Title: 56 characters max
Title Case Headline with no names, products, or promotional copy
Image: thumbnail 250×175
No logos, text, names, or trademarks in thumbnails
Text can not be overly promotional, or use excessive punctuation, etc. etc. And, from what I can tell — they enforce this from their advertisers. This is a good sign, imo — which puts them one step above other native ad networks that allow click-bait and "get rich quick" copy.
Creating my Thumbnails and Ad Copy
Advertising is an art and a science. Anyone who's designed ads or written ad-copy & tested it knows: little things make all the difference. Sub-optimal designs or text won't get clicks, or convert — so take time to make something great to start with.
I suggest creating at least 2 versions of any ad campaign — so you can see which performs better. (then iterate).
Ad Copy
To create my ads, I brainstormed headlines that were interesting enough to catch the eye of my target audience, but stayed within the guidelines of max 56 characters.
Any Mantis ads I could find seem to range between 33 and 55 characters, so I worked around this to brainstorm ad copy for a handful of my pages.
For example, to promote a guide on Cannabis Advertising Networks…
Here's a look at a brainstorm of possible ad copy:
Cannabis-Friendly Advertising Networks <– 38 characters maybe? very vanilla, literal, but not meaningful.
Cannabis Ad Networks: Which Are Worth Your Time? 48 characters<– a bit catchier. Speaks to the audience.
Want to Advertise Here? Learn How. <– 34 characters this is might work, but not sure if would be allowed. it's the right audience though.
Need to Market Your CannaBusiness? Learn How. <– 45 characters very targeted. I'm torn on CannaBusiness vs Cannabis Business. (I'm sure I don't like cannabiz tho!)
Thumbnail Images
Eye-catching, pleasing thumbnails I believe are even more important than the ad copy (to get the initial attention of surfers), so I really surfed around Canva's pro catalog to create a few dozen 250x175px thumbnails as Mantis requires.
Some examples (let me know what you think in comments below. how do these compare with the example ads above?)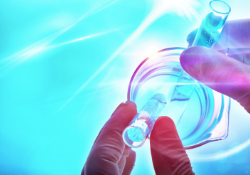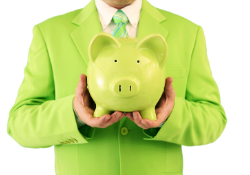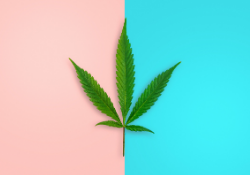 Even though there are tons of photos of marijuana available, I chose these to stand out — my keywords are things like CBD Isolates, Cannabis business, cannabis b2b, etc. I have a handful of others I will use and test as well.
ps: If you need cannabis stock images like this for your ads, I highly suggest looking at Canva, it's like photoshop, but cheaper works through your browser. They seem to have largest stock library cannabis-specific images. I have a monthly subscription that is worth it while I'm actively creating content.
Although I am a big cannabis fan, I don't have a lot of experience creating advertising for it! So, I am expecting to learn as go.
Why Am I Buying Advertising?
I want to promote a handful of pages on my site that I think are unique & helpful — like my big list of cannabis affiliate programs, business ideas, wholesale CBD suppliers, and other guides.
These pages don't sell anything specifically, but they do contain affiliate links (for Canva and Shopify for example) so it's possible to earn referral fees and recoup the costs.
Now that I've prepared a few campaigns, it's time to get these uploaded to Mantis & set up the ad spend budgets.
Setting Up the Campaign
Settings are straightforward. In fact, I was on the third screen before I remembered I should be taking screenshots to document the entire process. For this campaign, I am skipping mobile users.
I used Google's campaign url tool to set up proper tracking as advised by Mantis. This should be a tremendous help in understanding the traffic gained.
Minimum cost-per click (cpc) is $.30 cents, and the minimum "max spend" per day is $10. This means 100 clicks will cost $30. I set my overall budget to $30 for easy maths.
Uploading my images & adding the title was also very simple. Kudos on their interface design. This is great compared to other networks and platforms I've used over the years.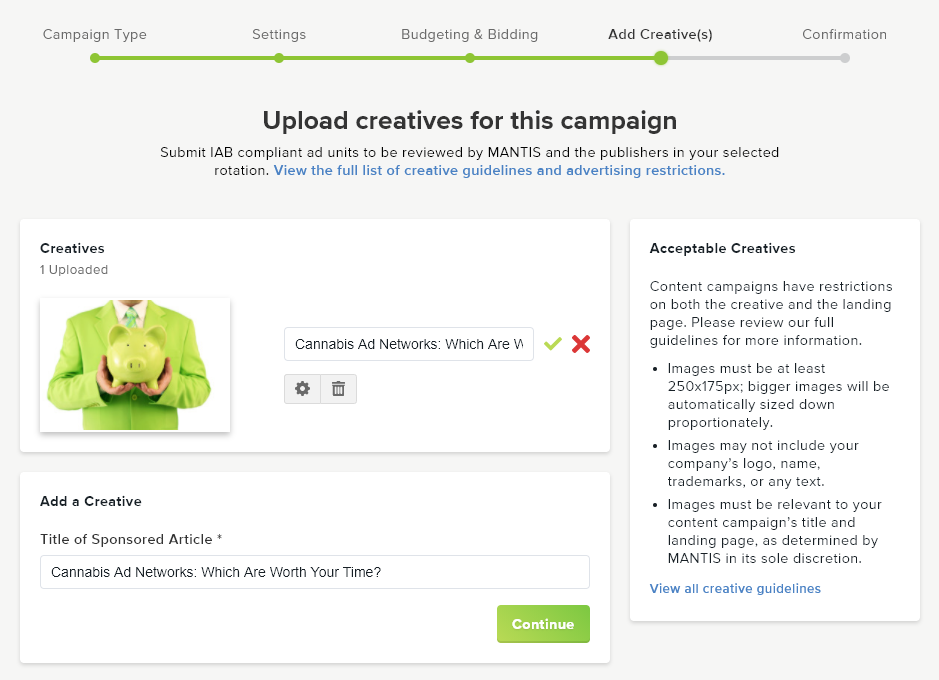 Boom, I'm pretty happy with myself at this point.

Now I'll need to wait for approval on my campaign.
In the meantime — I will upload a few more campaigns and I'm looking forward to seeing how this works.
Tracking Campaigns
I was happy to have woken up this morning to my campaigns all being approved by Mantis and launching while I slept.

So far, everything seems to be working well and I'm not seeing any red-flags. Mantis provides campaign and creative performance data in real-time.
I'll be tracking clicks, impressions, CTR%, etc over the next few days, comparing this with my Google Analytics data, and then re-working & optimizing my campaigns.
I'll report my findings here and share any insights I've learned.
Verdict
Bottom line: After about a month of testing off and on with a handful of campaigns, I can say I've had an overall positive experience with Mantis Ad network. If you have content worth seeing, their native & display ads might be a good channel to get exposure.
I found getting started on with the Mantis Ad network easier compared to Outbrain or Taboola. Mantis being much more streamlined. (my results from Outbrain / Taboola is coming soon…)
Best Value: Traffic is targeted. For cannabis-related websites, it's the best native ad network at the time of writing (Oct 2020), and also one of the few cannabis-only advertising networks around.
Your Experience?
Do you have experience with Mantis Ad Network as an advertiser or publishers? I am interested in hearing your feedback & tips. Please comment and let me know!